How to pass your CPR exam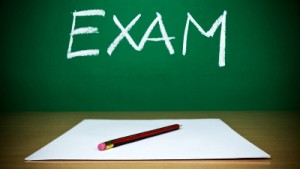 CPR exams can be a stressful experience, especially if it's the first time you've sat a formal CPR exam. CPR exams are often used in courses where you are issued a certificate on completion of the CPR class. The exam is designed to test your competency in performing CPR in an emergency situation.
Here's our top tips for passing your upcoming CPR exam:
Try our online CPR practice tests
We've got a range of free online CPR practice tests which you can use to test your theoretical knowledge of resuscitation. Our free CPR exams cover adult CPR, baby & child CPR and use of a defibrillator. These have all been updated to comply with the latest CPR guidelines.
Take a free online first aid course
Our partner site, firstaidforfree.com provides a free online first aid course which you can complete in your own time. This is a great way to refresh your knowledge of essential lifesaving first aid techniques. You even get a certificate once you've completed all the modules!
Learn the science behind resuscitation
Our friends over at What is CPR?have a wealth of information about cardiopulmonary resuscitation. You can learn the science behind CPR and revise your technique.
Ask your CPR instructor / trainer
Your CPR instructor or trainer is the best person to speak to if you have any questions or concerns about upcoming CPR exams.