Baby & child CPR Test
This CPR test will cover the baby & child CPR guidelines.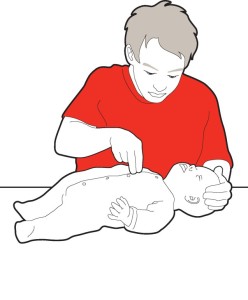 If you want to learn more about cardiopulmonary resuscitation before you start this test, check out the guide on What is CPR? or have a go at a free online first aid course to develop your first aid knowledge.
Please work your way through all the questions.
The correct answers will be displayed along with your score at the end of the test. You will have the option of adding your score to our leaderboards!