Defibrillator test
This CPR test will cover the use of an Automated External Defibrillator (AED).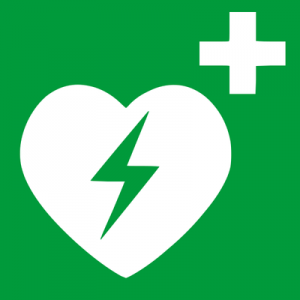 A defibrillator (or AED) is a lifesaving piece of medical equipment which delivers an electrical shock to a casualty in cardiac arrest. Many defibrillators are now placed in large public places (e.g: shopping centres, train stations) and are known as 'PADs' – public access defibrillators.
Please work your way through all the questions.
The correct answers will be displayed along with your score at the end of the test. You will have the option of adding your score to our leaderboards!
Want to learn more about defibrillation?
Our friends over at firstaidforfree.com have a free online Automated External Defibrillator (AED) course. Anyone can take this course to learn more about the use of an AED and the role of defibrillation in cardiac arrest management