What is ACLS certification?
Advanced cardiac life support, abbreviated as ACLS, is a medical approach that is used in the provision of care to patients who have suffered stroke or cardiac arrests. Many medical professionals would also tell you that this is an extension of basic life support, which is the point at which the process of resuscitation starts.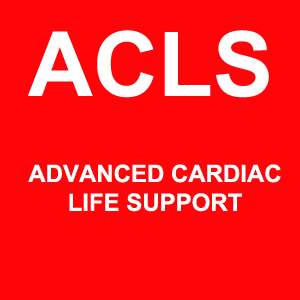 Today, ACLS certification is a requirement by most healthcare service providers across the globe. Nurses working in emergency rooms, intense care units, operating rooms, recovery rooms, step down units or those who work as transport nurses for ambulances are required to have this certification. On the other hand, physicians that work in the same departments like medical personnel that respond to cardiovascular emergencies also have to be ACLS certified to work effectively and execute their daily roles.
How to obtain ACLS certification
In order to obtain certification in ACLS, you have to take and pass an offline or online course. Any healthcare service provider out there can take this course regardless of their level of education or job specialization. ACLS certification online courses allow the medical service providers to earn this certification without too many hassles. This is because one can simply study at the comfort of their homes or workplaces without necessarily having to travel to attend general classes in college. Again, these online courses can be taken at any time and can be accessed from a computer that has got reliable internet connection
The ACLS provider manual
The ACLS provider manual is the text used in this course and certification. The same text is also used by many online course tutors to teach those who opt to study via the internet. These courses are meant to cover lots of materials contained in this provider manual. In this text, there are six complex treatment algorithms that you need to memorize and around twenty arrhythmias that you need to recognize.
After completing this course, you will have to take a written exam. The exam covers core cases in the provider manual and there are offline and online exams provided by the various institutions. Most online exams are multiple choice questions where you will be required to answer at most 75 questions correctly. It is also worth noting that online ACLS exams are not timed unlike offline courses where you will have invigilators manning you during the exams.
Skills learnt
Some of the major skills learnt through ACLS certification online or offline courses include basic life-saving techniques. These are skills like cardiopulmonary resuscitation, first aid strategies and the Heimlich maneuver. In most cases these trainings are advanced. Instructions are given in certain techniques like intubation, creating central and IV lines and the proper use of a defibrillator. If you can master these skills, it would be easier for you to be certified.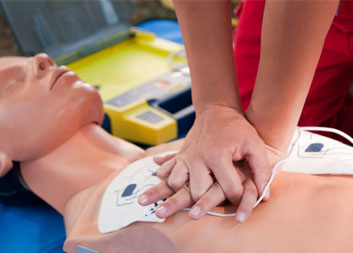 Renewing your certification
Once you have earned your ACLS certification, you still need to renew it periodically. You can do the renewal through the internet or in person at the college where you took the certification. The renewal process is not just a change of certificates but it involves reviewing techniques and skills; and taking exams just to make sure that you understand what this course entails.
Depending on the organization that is offering you the re-certification, you may or may not be required to do a practical test before renewing your ACLS certification. But basically, you have to ensure that you renew your certification every two years.
Areas where ACLS certification is a requirement
There are plenty of jobs where you would have to be ACLS certified before being employed. Many people tend to think that those people who work in emergency and casualty departments are the only ones who ought to be certified. This is a misconception. In fact, if possible, all medical experts have to be certified properly. They need to keep their certifications up-to-date at all times.
There are many jobs outside the medical profession that would also require the engagement of ACLS skills. For instance, people who often work with kids such as teachers, day care givers, coaches and nannies might be forced to show proof of this certification just to prove their level of seriousness and commitment on their chosen careers to ensure the safety of the individuals that will be working with them.
There are also individuals who work in various jobs that involve high risks of getting into accidents and injuries. These are again people who ought to obtain ACLS certification. Such are the likes of firefighters and lifeguards. These are people who need to undergo certification and recertification in order to make sure that they are working effectively in their various roles. Therefore, if you have been planning on venturing and studying for any of the mentioned professions, you need to get certified for ACLS.