Adult CPR Test
This CPR practice test will cover the content of the latest adult CPR guidelines.
If you want to learn more about cardiopulmonary resuscitation before you start this test, check out the guide on What is CPR? or have a go at a free online first aid course to develop your CPR & first aid knowledge.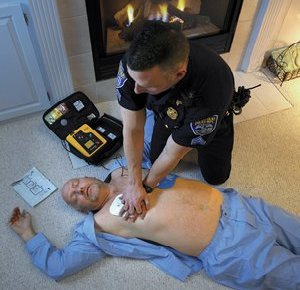 CPR Guidelines
This Adult CPR test follows the latest international CPR guidelines. Be aware that CPR guidelines may vary slightly depending on your country.